2020.03.05
Exploring the Cosplay in Contemporary Japan
SOKENDAI Student Dispatch Program program year: 2019
Comparative Studies 阮立
人類文化研究コース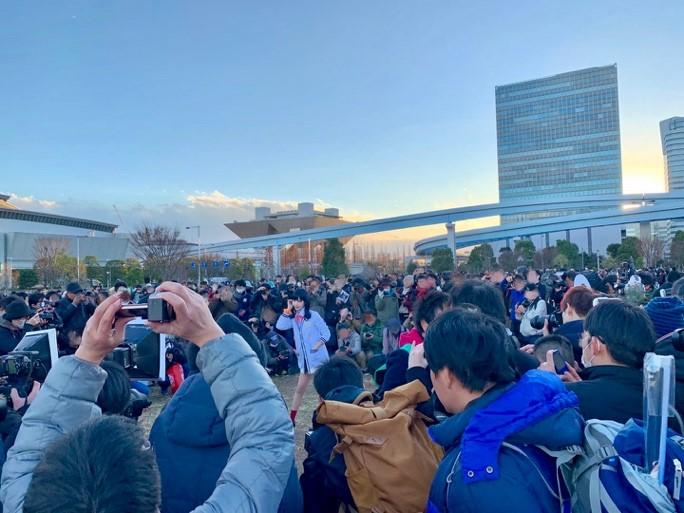 It's not uncommon to see that while the cosplay of popular girly characters attracts the gazes of mostly grown men, cosplay of other kinds tends to be enjoyed primarily among peer cosplayers of the same gender. Fieldwork documents these diversified costumed activities, and interviews with the participants reveal how they make sense of these gendered and sexualized doings which tends to be treated as abnormal in contemporary Japan.
Cosplay, an English word coined in Japan by Nobuyuki Takahashi(高橋信之, the editor of fan magazine "My Anime" )in 1983, is an abbreviation of costume and play. In Japan, the term is primarily used within the abject anime fan communities to refer the fan practices of dressing up in themed costumes assuming the personae of fictional characters. Previous researches conducted by Japanese scholars have indicated that in contemporary Japan, the cosplay community, though marginalized and stigmatized, is in fact highly diversified and the cosplayers are extremely productive and creative in terms of their self-taught crafting and costume-making activities. Clearly, more ethnographic grounded investigations are needed to detail how diversified the cosplay is in Japan, and how these different, marginalized, and yet creative costumed activities are related to the previous studies of Japan's anime fandom -- the inhabit social roles of anime fans in Japan.
The aim of this study is to document these diversified costumed activities in contemporary Japan and examine how cosplayers make sense of their costumed activities through their fan identity, their given social role, and the general social context primarily through the fieldwork conducted in some of Japan's major cosplay events. So far, the ethnographic data collected has showed that while cosplay as practiced through photo shoots was once marginalized and deemed abnormal in Japan, new forms and meanings have been created through events conducted outside the fan communities, which calls for the necessity to approach cosplay as both a meaningful fan practice and a lens through which the negotiation and contestation of one's fan identity, social role could be identified and examined.
Following the aim of the study, this long-term internship program was conducted at the Minneapolis College of Art and Design under the supervision of Prof. Frenchy Lunning from April 10 to May 18, during which latest literature concerning the studies of cosplay written in English was collected and discussed with the reference to the data collected. It turns out that new theoretical approach could be obtained by framing the analysis with the discussion on the sexuality, gender, and performativity of the fans, namely the cosplayers and the viewers, which will not only enrich the inquiry of cosplay but also contribute to establishing a theoretical ground for future comparative studies between cosplay in Japan and abroad.
‍
Department of Comparative Studies, Li RUAN