2019 JSPS Summer Program
JSPS Summer Program 2019 Orientation (June 12, 2019 - June 18, 2019)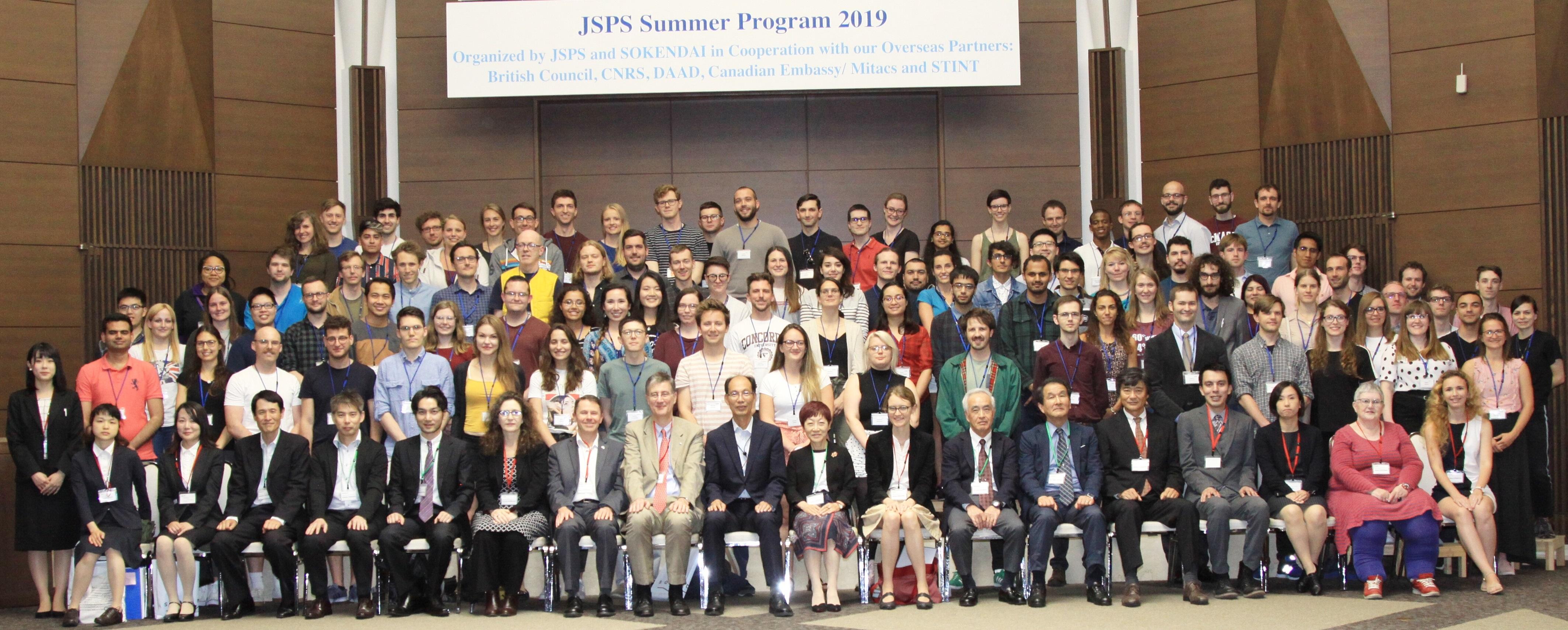 Opening Celemony
The University and the Japan Society for the Promotion of Science (JSPS) jointly held an orientation for the FY2019 JSPS Summer Program in Shonan Village Center (Hayama) for 7 days from June 12, 2019. Ninety-seven young researchers (fellows) from 6 countries, namely the UK, France, Germany, Canada, Sweden and the US, participated in the orientation. The fellows consisted of those who had recently completed or were about to complete a PhD. They spent one week in Hayama before heading to their destination research institutions.
June 12 (Wednesday)
In the opening ceremony on Day 1, JSPS Executive Director, Mr. Ushio and the University President, Dr. Hasegawa provided opening remarks. A large number of related people from various academic organizations (British Council, CNRS, DAAD, Canadian Embassy/Mitacs, STINT), which selected the fellows, attended the ceremony. Additionally, a former fellow who participated in the program in FY2015 gave a presentation on starting a life as a researcher in Japan, including several tips, and current fellows showed deep interest in the presentation. The former fellow is currently working in Japan as a JSPS special research fellow. Teaching staff from fellows' destination institutions and teaching staff and students from the University joined a welcome reception in the evening, where participants were proactively networking with their peers beyond research areas and nationalities.
June 13 (Thursday)
Professor John Breen, who is working in Japanese Studies at the International Research Center for Japanese Studies, provided a special lecture, entitled "Emperor-Making in Modern Japan: Abdication, Succession and the Future of the Imperial Line". The lecture started with a brief overview of the ascension of a new Japanese emperor on May 1, 2019 and continued with detailed explanations of the Japanese royal system, background to, and the process of, the ascension of a new emperor, and the relationship between the ascension and the politics of Japan. All fellows were enthusiastically listening to the professor. In the afternoon, fellows joined a half-day tour to Kamakura City. They visited Tsurugaoka Hachimangū and Kōtoku-in (Great Buddha). Fortunately, the weather was good, and fellows enjoyed the tour in a relaxed atmosphere. While a number of them appeared to be tired from jet lag and the program, we hoped that they would be refreshed by walking around the city of Kamakura in the beautiful weather. Additionally, during three days of the orientation period, Japanese language classes were held. The classes started on June 13. The classes were provided by the level of proficiency, and fellows were divided into 10 classes. All fellows were keen on learning Japanese, with a number of them moving to a higher level during the period. Seventy percent of the fellows had never learned Japanese. However, as they progressed through the classes, they started greeting others in Japanese and communicated with receptionists in Japanese.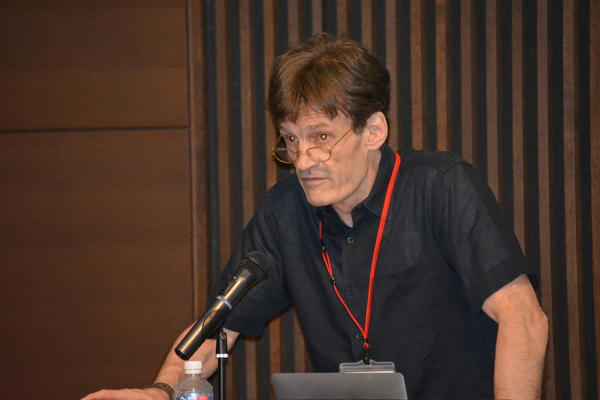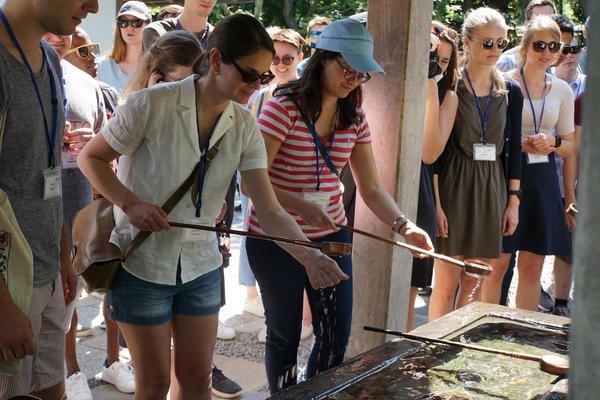 June 14 (Friday)
A poster presentation session was held in the morning, in which fellows presented their own research and research plans in Japan. Fellows were proactive in exchanging opinions based on presentation posters and engaged in deeper dialogs with each other. In the afternoon, they joined a Japanese culture program, in which they experienced the Japanese tea ceremony, origami, kimono dressing, calligraphy and to name a few. Fellows appeared to be enjoying themselves in the program. They were: showing deep interest in the explanations of the tea ceremony; keeping origami and calligraphy works they created; and taking photos of themselves in kimono. Thereafter, fellows met their host families and left for their homes. They were warmly welcomed by host families and enjoyed Japanese cooking, Japanese craft making and several other activities. On Sunday the 16th, many of the fellows were reluctant to say goodbye to their host families.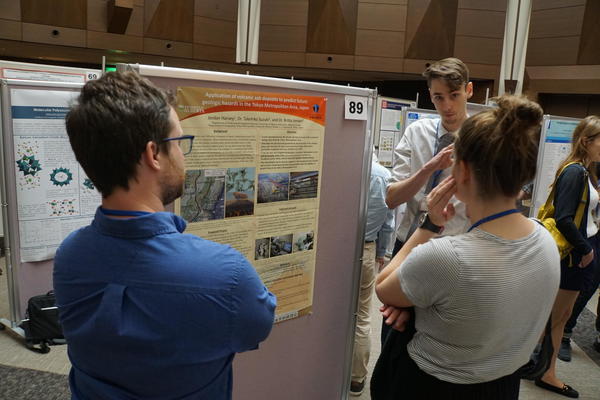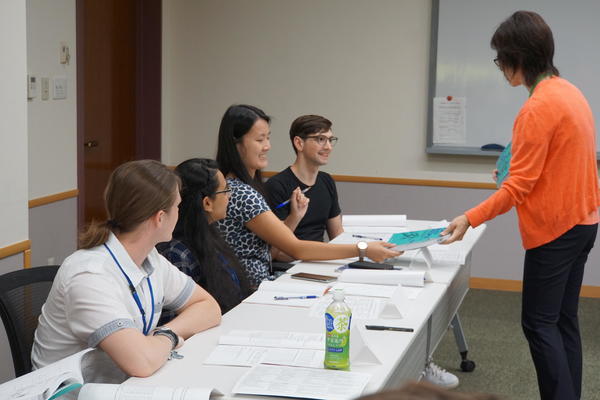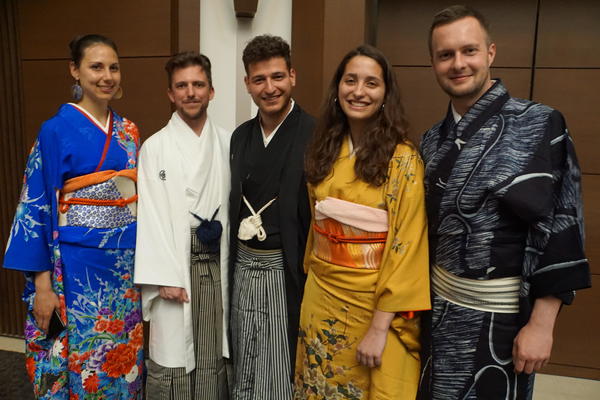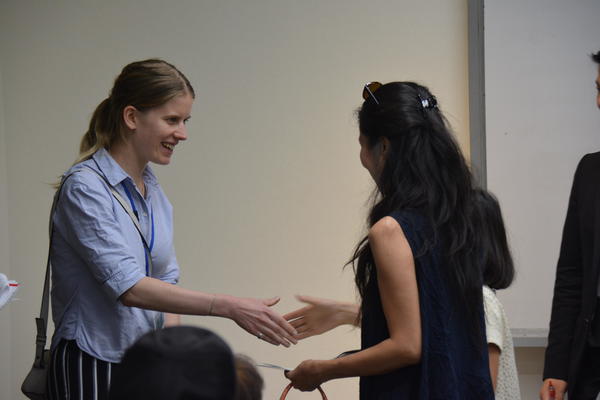 June 17 (Monday)
In the morning, University President Mariko Hasegawa gave a special lecture, entitled "What is the 'cultural difference'? So-called individualism in Western culture and collectivism in Japanese culture". Dr. Hasegawa talked about Western individualism and Japanese collectivism. The lecture covered cultural difference, which fellows were about to face in Japan. Dr. Hasegawa explained the relationship between human behavior and culture as well as what kind of behaviors Westerners and Japanese can demonstrate from a perspective of cross-cultural studies, together with her own experience. The lecture would help fellows notice the difference in cultural background between Japan and their home countries for the next two months. In the Q&A session following the lecture, a large number of questions were raised. In the afternoon, Professor Masateru Ando, who previously served in the Tokyo University of the Arts, gave a special lecture on Japanese traditional music, followed by a live performance of Japanese traditional music by him. Professor Ando started with an explanation of Japanese traditional music instruments, and subsequently played 6 pieces of music with a Japanese zither (koto), a vertical bamboo flute (shakuhachi), a three-stringed instrument (shamisen) and a 17-string zither (jūshichi-gen). Fellows were fascinated by the beautiful sound. Following the live performance, a workshop with music instruments was held. Fellows were waiting in a long queue to touch the koto, shamisen and shakuhachi. They appeared to be impressed by these instruments by directly touching them. In the morning of June 18, as scheduled, fellows left for their destination research institutions, which are located in various different areas across Japan. Throughout the week in Hayama, we had beautiful weather except for one day in the weekend. We hope that fellows had a great time being surrounded by beautiful nature and scenery such as Mount Fuji and Lake Sagami. The next report meeting is scheduled for Tuesday August 20, following the two months of the research period. We wish the fellows every success in their future endeavors.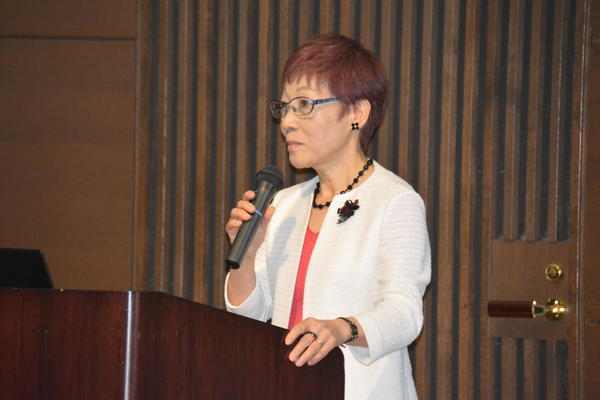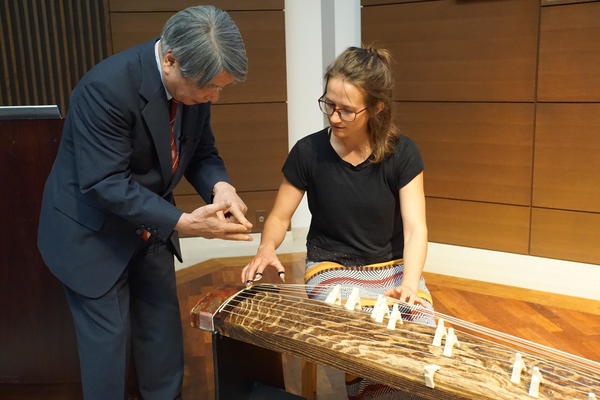 Research Report Presentation and Farewell Party
August 20 (Tuesday)
After two months of research activities at their respective host institutions, the research report presentation and the farewell party were held at Hotel Grand Palace in Tokyo on August 20. At the research report presentation, six fellows selected by each nominating authority made presentations about not only their research and achievements, but the way of differences in research between Japan and their home countries. Dr. Hasegawa, President of SOKENDAI, and Dr. Iye, Executive Director of JSPS, encouraged fellows to take a role of a science ambassador in each country taking advantage of the network and experiences they build in Japan.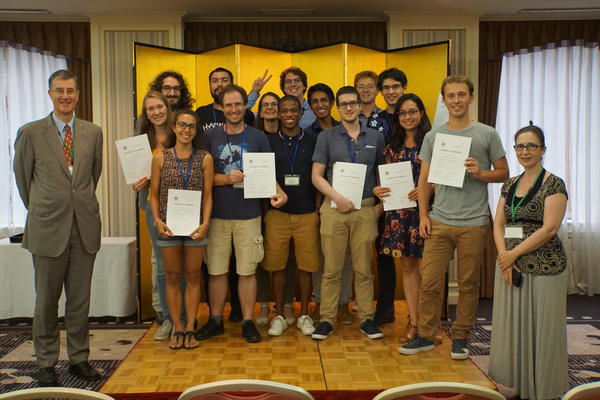 13 host researchers and Dr. Ando, the koto player who gave the special lecture in Hayama, also joined the farewell party, which made the party more enjoyable. Dr. Lachance-Quirion, a JSPS post-doctoral researcher who had participated in JSPS Summer Program in 2015, delivered speeches that covered the experience of their current fellowship in Japan, followed by slide that showed their days in Japan.